As you begin your homebuying journey, it's important to understand the local market so that you can make informed decisions and know what to expect. We've gathered data for Chicago (as of June 2018) as well as insights from our local buying agents to help you get a better understanding of the current real estate market in the area.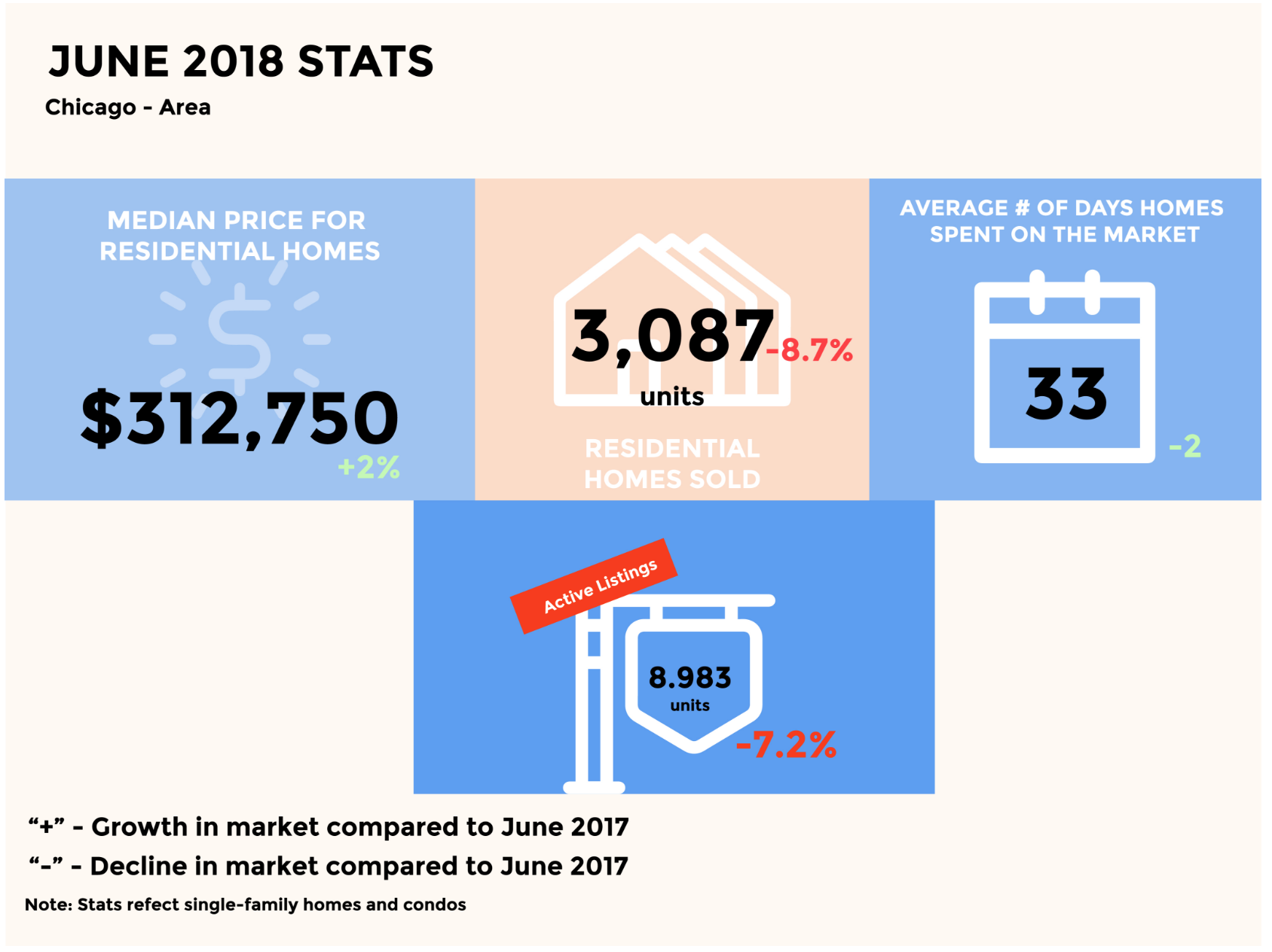 Average days on market - 33
Median sales price - $312,750
Properties sold - 3,087
Active for sale properties - 28,983
*Info found via Midwest Real Estate Data (MRED).
Here is some insight gathered on the market from a few our Chicago Open Listings buying agents:
There have been more multiple offer situations for properties in the range of $100K to $450K.
The market has slowed down a bit. The spring and summer are busy times.
Buyers don't really remove contingencies in their offers as compared to Northern CA and Seattle.