As you begin your homebuying journey, it's important to understand the local market so that you can make informed decisions and know what to expect. We've gathered data for Seattle (as of July 2018) as well as insights from our local buying agents to help you get a better understanding of the current real estate market in the area.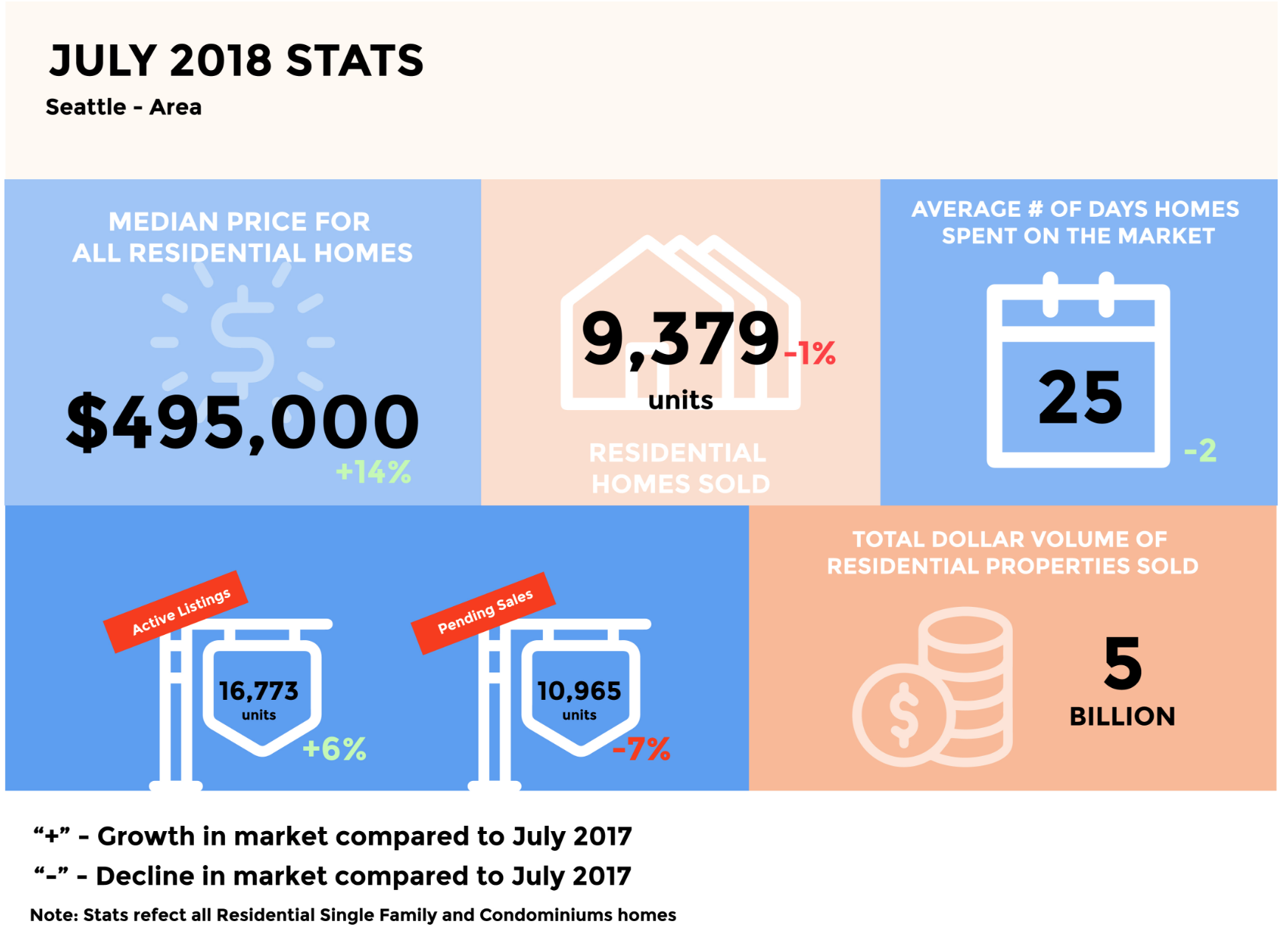 Median sales price - $495,000  
Properties sold - 9,379
Average days on market - 39
Pending sale properties - 10,965
Active for sale properties - 16,773
*Info found via Northwest Multiple Listing Service (NWMLS).
Here is some insight we gathered on the market from some of our Seattle Open Listings buying agents
Prices are still high and the market is very competitive: it is not uncommon for there to be multiple offers submitted above list price.
That said, sellers with homes on the market for 1-2 weeks are unlikely to accept an offer below list price.
Removing the inspection contingency from your offer could help you get your offer accepted. In this situation, our agents suggest buyers conduct a pre-inspection.
The further you get from Seattle, you'll see the prices drop and sellers may accept as well as entertain offers below list price with contingencies within the offer.
Pre-inspections are not as imperative for properties outside of Seattle area.
Escalation clauses are common in this market. Buyers can include this clause in their offer and it basically says they are offering X amount for the property but if the seller receives a higher offer, they're willing to go up to Y amount. (with proof of the higher offer provided by the seller).
The seller disclosure for properties in WA can usually always be found in the agent database.
Same goes for condos, a resale certificate is usually provided by the seller's agent and can be found in the agent database.