As you begin your homebuying journey, it's important to understand the local market so that you can make informed decisions and know what to expect. We've gathered data for Austin (as of June 2018) as well as insights from our local buying agents to help you get a better understanding of the current real estate market in the area.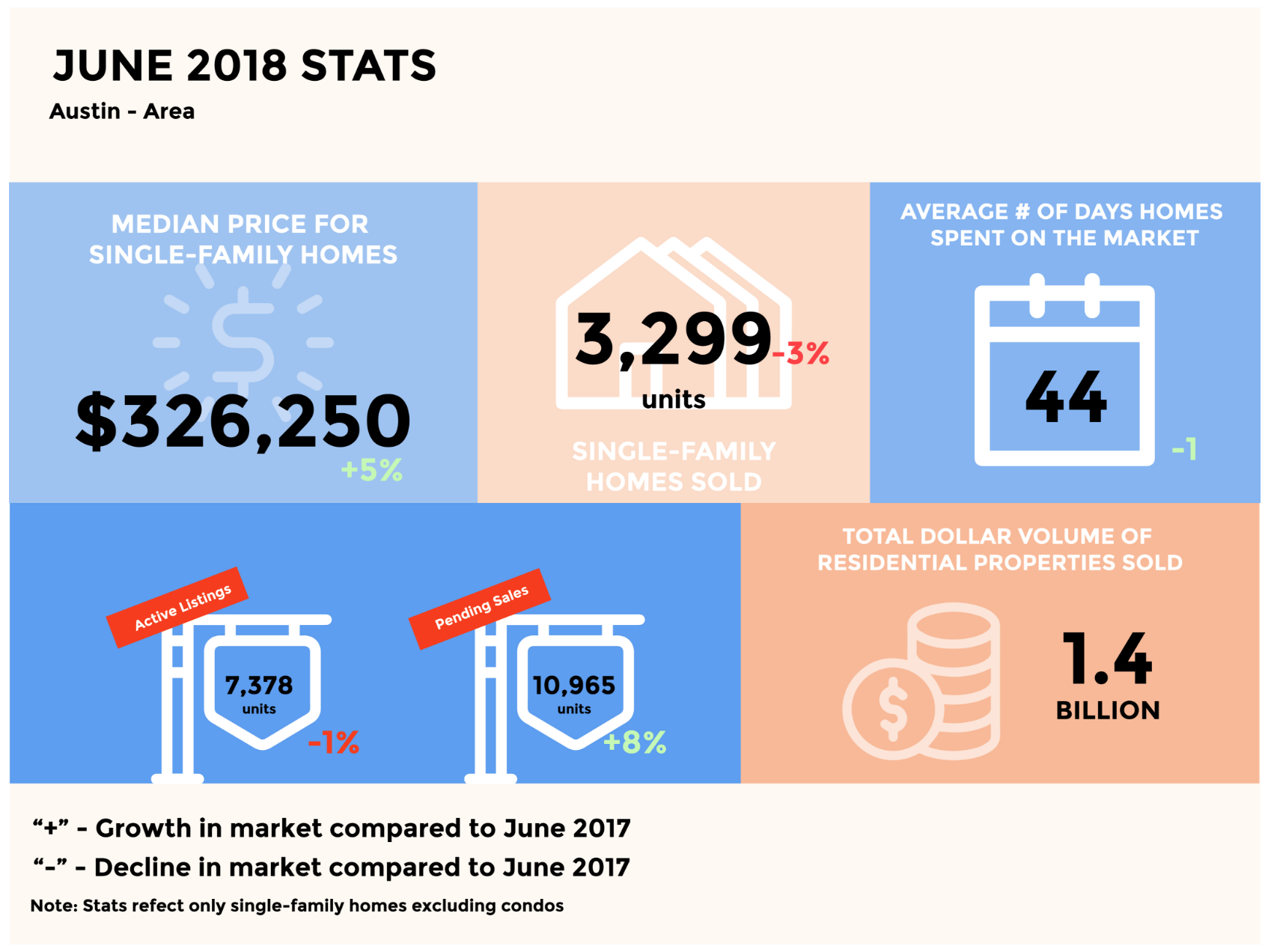 Average days on market - 44
Median sales price - $326,250
Properties sold - 3,299
Pending sale properties - 3,201
Active for sale properties - 7,378
*Info found via Austin Board of Realtors (ABOR).
Here is some insight gathered on the market from a few of our Austin Open Listings buying agents:
Multiple offers are still popular in the $200-300K range.
Surrounding areas are more popular since central Austin homes are priced too high.
Buyers hardly removed contingencies from their offers.
Buyers are rarely offering over asking price.