As you begin your homebuying journey, it's important to understand the local market so that you can make informed decisions and know what to expect. We've gathered data for northern California (as of June 2018) as well as insights from our local buying agents to help you get a better understanding of the current real estate market in the area.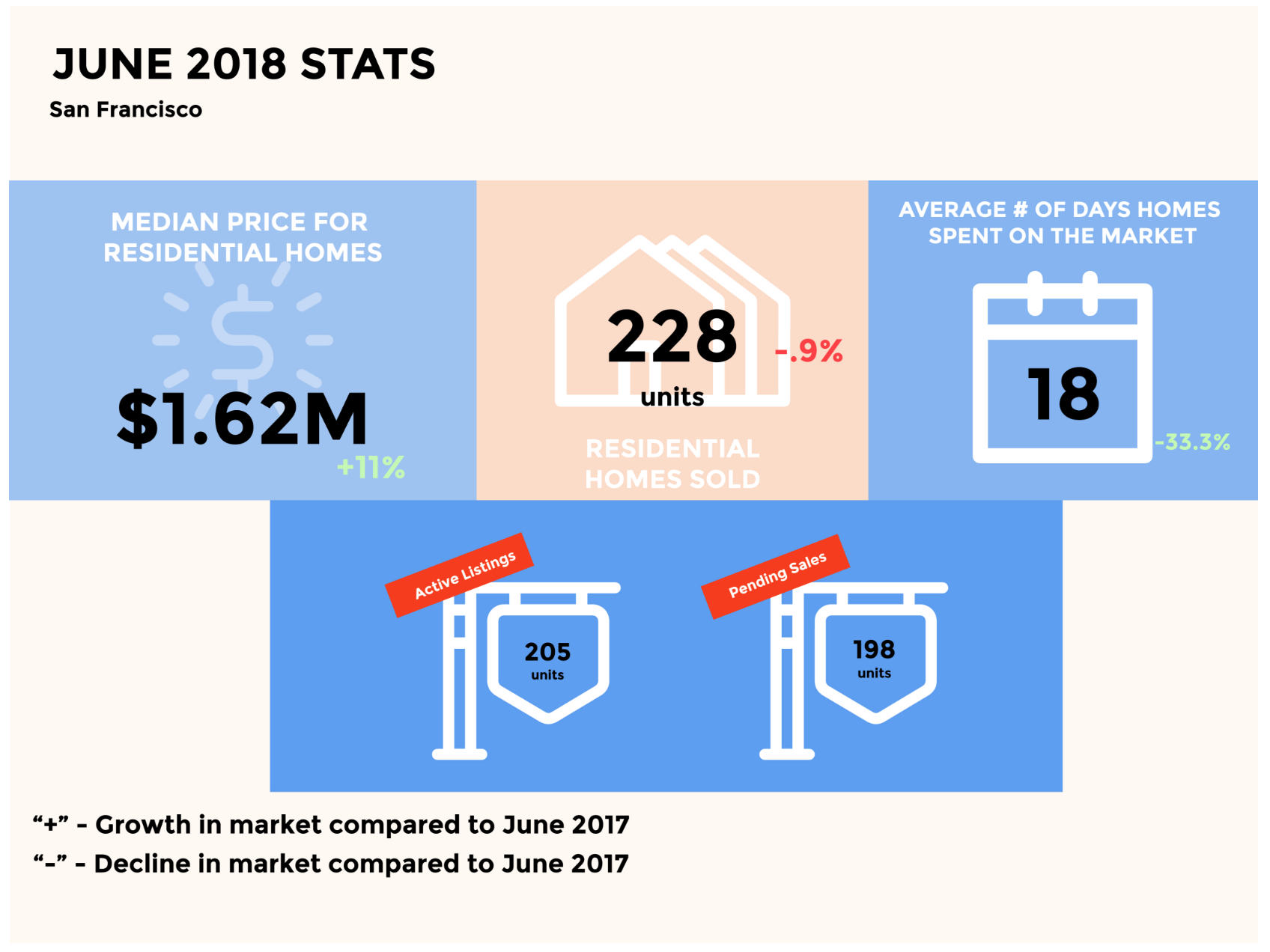 Average days on market - 18
Median sales price - $1,622,500
Properties sold - 228
Pending sale properties - 198
Active for sale properties - 205
*Info found via San Francisco Association of Realtors (SFAR).
Here is some insight gathered on the market from a few of our Northern California Open Listings buying agents:
The Bay Area market is highly competitive. Properties almost always sell above list price and there are usually multiple offers submitted on one property.
Buyers should always review disclosures before making an offer.

Important disclosures include: Property inspection reports, roof reports, termite reports, seller disclosures, sewer laterals.

Buyers should also be reviewing the comparable sales, as the market value for actively for sale properties is typically higher than the list price. Click here to learn how to select comps.
Offer due date is extremely important as there will usually be multiple offers so it's extremely important to submit your offer on time!