As you begin your homebuying journey, it's important to understand the local market so that you can make informed decisions and know what to expect. We've gathered data for southern California (as of June 2018) as well as insights from our local buying agents to help you get a better understanding of the current real estate market in the area.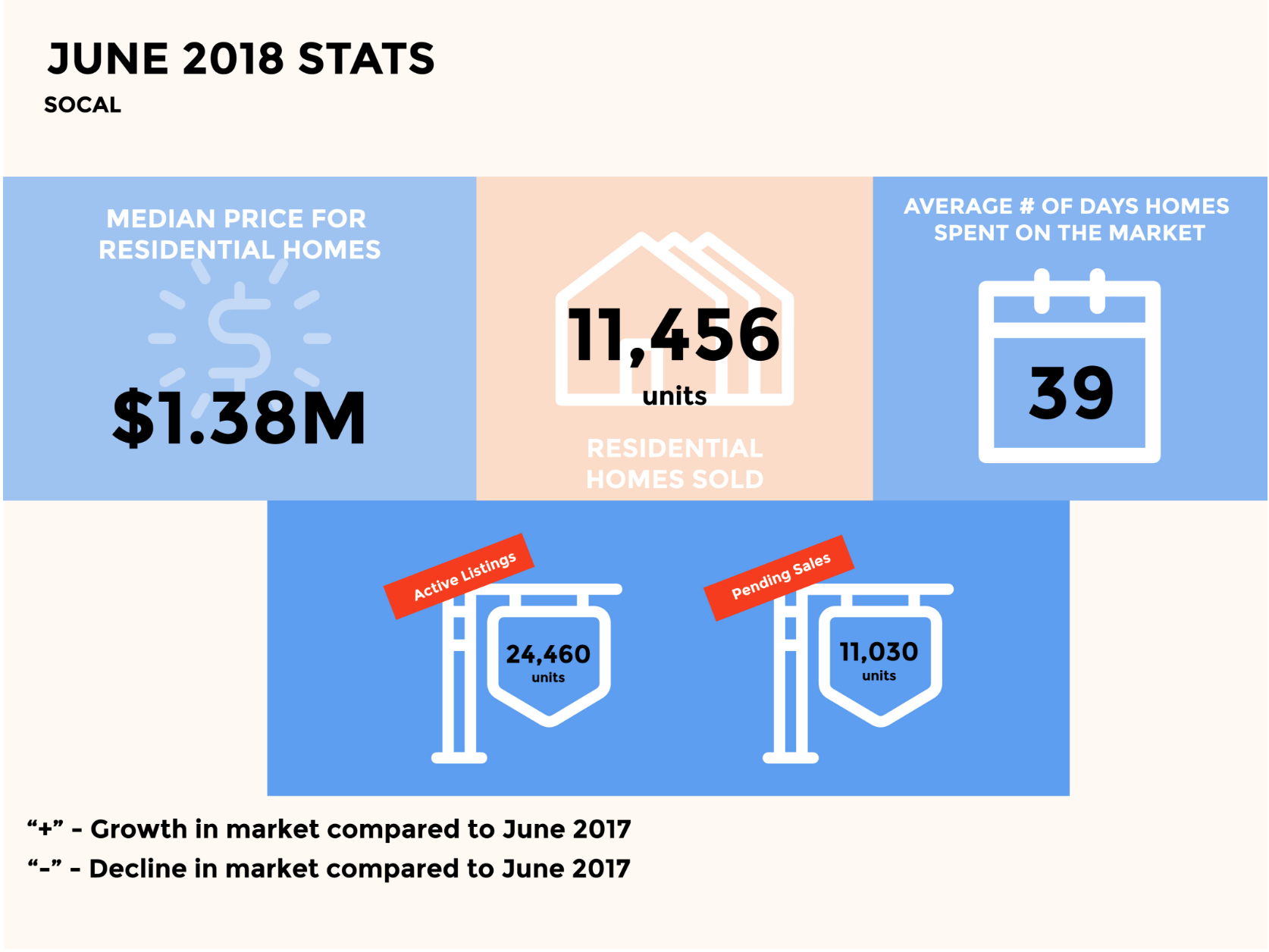 Average days on market - 39
Median sales price - $1,389,000
Properties sold - 11,456
Pending sale properties - 11,030
Active for sale properties - 24,460
*Info found via i-Tech mls.
Here is the additional insight we gathered on the market from a few of our southern California Open Listings buying agents:
After summer is usually very busy in southern California. There are fewer homes on market and usually multiple offers.
With that being said, Buyers will find that the sellers are more flexible in price once the home has been on the market for longer.

For properties in Los Angeles: 2 weeks + is a 'long time' on market
For properties in the suburbs: 1 month + is a 'long time' on market

Agent advice: Tour the property before making an offer and review the comps! Click here to learn how to select comps.
It has been found that many sellers agents will list a property for lower than market value to generate more interest and obtain multiple offers for their sellers.
Disclosures will be provided within 7 days after seller accepts the buyer's offer which is quite different in comparison to the Bay Area and WA.